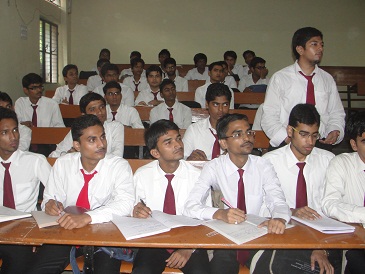 When the High Court at Allahabad was established in 1866, need was felt for advocates for practising in the High Court and the District Courts. The minimum requirement for an advocate was Barrister qualification from England or Bachelor of Laws degree after graduation from Calcutta University. As such teaching of law was commenced in Muir Central College of Allahabad, affiliated to Calcutta University (estab. 1857), on December 31, 1972 with 39 students in English Section and 10 in Urdu Section. In 1887 Allahabad University was established, as a teaching - cum - affiliating University by a Central Order for the northern India barring the jurisdiction of Punjab University (estab. 1881) and Calcutta University. The Law Department also obtained a raised stature accordingly. Hon'ble Justice D. Straight was appointed the first president of Law Department in 1890. By an order in Council of the Governor of United Provinces, the Department of Legal Studies became a separate single Department Faculty of the University along with the Faculties of Arts, Science and Commerce in the Muir College campus of the University. Under the Indian Universities Act of 1904, the posts of Professor, Reader and Lecturer were recognised for the University. However, till 1921 the Law Department functioned with advocates as part-time teachers holding all the three cadres. In 1921 Professor Weir, a distinguished jurist became first Head of Law Department when the University was re-organised as a residential University by an Act of the United Province of British India. In 1936 two full-time posts of Reader were created on which Prof. K. K. Bhattacharya, LL.M. (London) and Prof. K. R. R. Sastri, ML (Madras) were appointed. Professor K.K. Bhattacharya became first full-time Professor in Law Department in 1949. In 1955, Law Department became first Department of Allahabad University with two posts of Professors in one Department of the University when an additional post of Professor of Jurisprudence was created.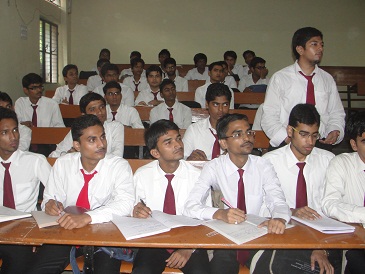 Law Campus: The Law Department functioned in Muir College from 1872 onwards till the new building for Law Faculty of immense architectural beauty was constructed around 1910, adjacent to Senate House on the northern side by the donations provided by the Oudh Bar Association. However this building (now being used by Department of English Studies) did not possess suitable and sufficient accommodation for the fast expanding Law Library and for holding of tutorials in LL.B. Classes which was made compulsory by the Bar Council of India. The Law Department was shifted to the new building which was constructed by UGC grants in the Chatham Lines campus of which Hon'ble Mr. A.K. Sen, the then Law Minister of India, had laid the foundation stone in 1965. The transfer of Law Department to the new building was completed in early 1980s. Till 1955 when principle of rotation for the Dean among Professors was introduced, the Head of Law Department was also the Dean of the Law Faculty.
Law Department and High Court/Bar Association: There had been intimate relationship between the High Court and the Law Department when part-time Professor and part-time Reader were allowed to be appointed from High Court Bar. Shri A. P. Dube, Bar -at-Law, an eminent advocate was the last part-time Professor - Head when in 1949 Professor K. K. Bhattacharya became the first full-time Professor - Head of the Law Department. The Law Department continues to have four posts of part-time Lecturers. It is notable that Sir Tej Bahadur Sapru, Pundit Moti Lal Nehru, Sir Sunder Lal, Dr. Kailash Nath Katju had been part-time teachers in the Law Department. Before they became Judges, Justice Iqbal Ahmed, Justice Wali Ullah Justice P. N. Sapru, Justice M. H. Beg , Justice M. N. Shukla had been part-time teachers of Law Department. Two Judges of High Court have consistently been members each of Board of Studies and Faculty Board of Law.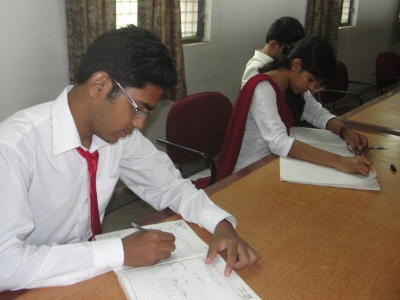 Milestones: Sir Tej Bahadur Sapru, Dr. Kailash Nath Katju and Justice Wali Ullah had obtained LL.D. from the Law Department as regular candidates after the LL.D. Degree was introduced in 1921. Chief Justice Das of the Supreme Court of India had been awarded LL.D. (Honours) in 1960. After D.Phil. Degree was introduced in 1963, Dr. U. N. Gupta, Dr. D. N. R. Pandey and Dr. P. S. Sangal were first to get the degree in 1966 convocation. Personal Distinction: Dean Professor K.K. Bhattacharya, Head of Law Department was nominated as MP by the President of India to the first Federal unicameral Parliament of India under the Constitution of India in 1950.
Distinguished Visitors: The Department of Law has been visited and addressed by eminent Indian and foreign personalities. Chief Justices of Federal Court Sir Maurice Gawyer, Chief Justice Kania and Chief Justice of Supreme Court Mr. Das, Mr. V. V. Giri, Mr. G. S. Pathak, Attorney General of India Mr. M. C. Setalvad and Mr. Niren De, Solicitor General of India Mr. Jagdish Sarup, Foreign Minister of India Shri V. K. Krishna Menon, Union Law Ministers Shri A. K. Sen and Shri S. N. Kacker, Chief Justices Mr. Mullick, Mr. O.H. Mootham and Shri K. B. Asthana of Allahabad High Court, Speaker Shri Kesari Nath Tripathi, and Professor Von Mehren of USA, Professor L. C. Green and Prof. Sheriden of England, among many others, ha d addressed and graced the Department of Law by their presence.
Conferences and National Seminars: All India Law Teachers' 3-day Conference was held in December 1962 with Professor PK Tripathi as Dean & Head of Law Department . The Conference was attended by delegates from 20 Universities which discussed problems of legal education, role of newly established Indian Law Institute and at which about 12 research papers were read.; Dean Professor SN Shukla as Director had organised two day Seminar on 'Laws Delays' in the Department along with High Court Bar Association in 1972. Professor UN Gupta, Head of Law Department as Director had organised a UGC sponsored 3-day National Seminar in November 1985 on 'Federalism and Unity of Nations', attended by delegates from 18 Indian Universities. The seminar was inaugurated by Shri A. K. Sen, Union Minister for Law and Justice. The proceedings along with 32 papers presented thereat, were published.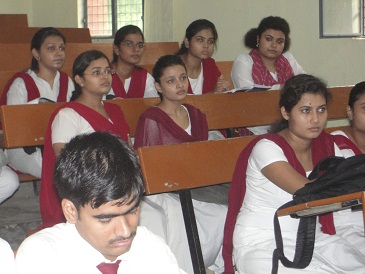 Published in: Faculty of Law