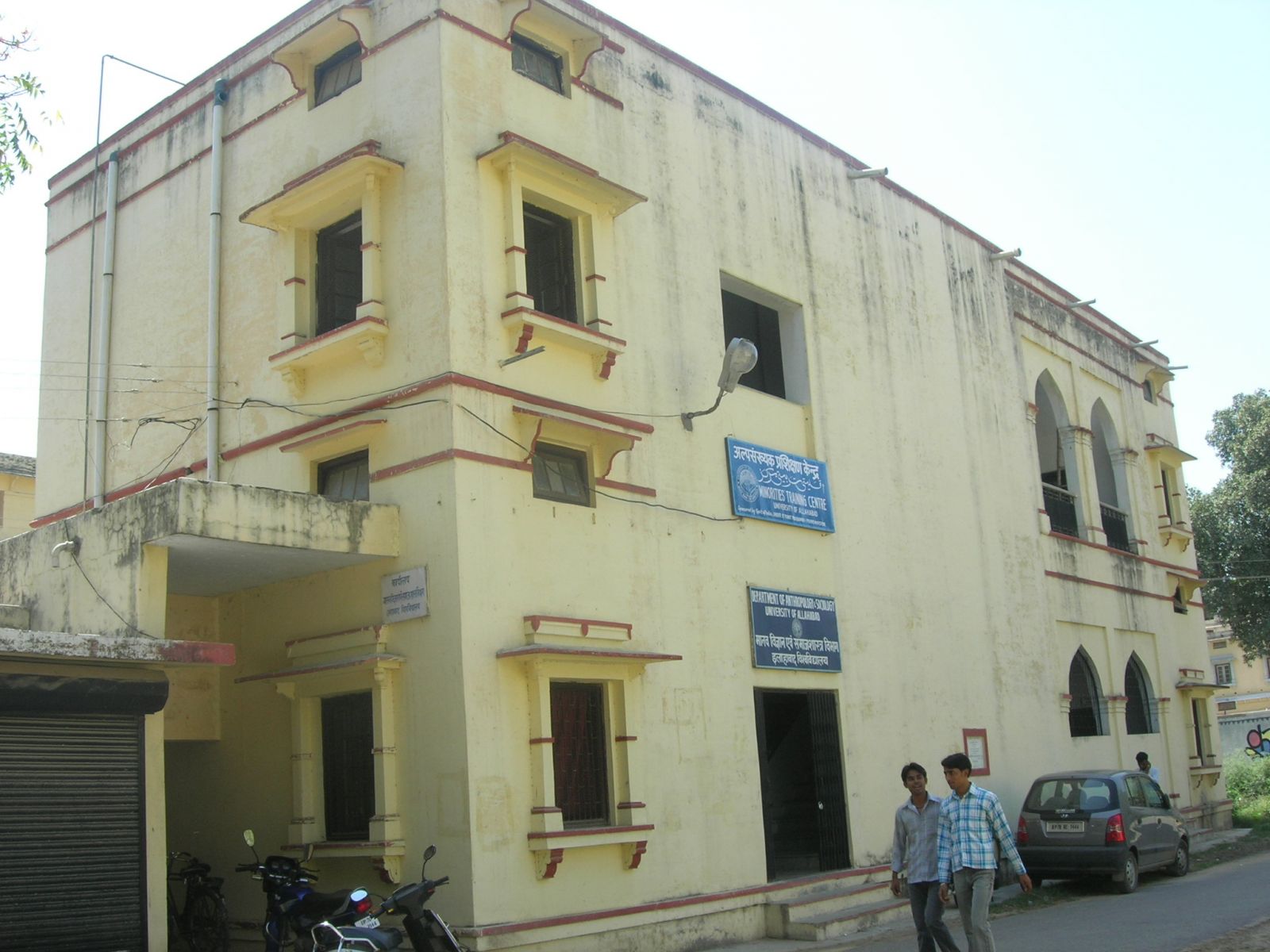 The Department of Anthropology, University of Allahabad was established in the year 1985. Earlier, it was known as Department of Social Anthropology. Teaching in Sociology at PG level was started in 1985-86 and it was continued till 1990. Because of paucity of hands and funds it was not possible to run the programme. Presently, 20 students (10 Arts and 10 Science streams) are enrolled at PG course in Anthropology. Currently is running the 10th batch of Anthropology at PG level.
At present, there are one Professor, one Reader and one Lecturer. There are altogether four members as non-teaching staffs, one office assistants, one laboratory assistant, one office peon and one lab attendant.
Within a short period of a decade and a half, the department has established its reputation as a renowned teaching and research department among 28 in the country. There are over a dozen research scholars (mostly NET and JRF) doing researches on various social and cultural aspects of Indian life and culture. The research scholars and postgraduate students of this department have, so far, conducted field works from the Himalayas in the north to Bastar and the state of Jharkhand in the east to the deserts of Rajasthan in the west. So far five D.Phil. (3 Sociology, 4 Anthropology) have completed the programme. Most of the students are employed in state and central government offices through competition with Anthropology as a subject.
The faculty members of the Department have also published a number of text and reference books on social-cultural Anthropology. Two research projects has been completed by the department. One of the teachers of this department has also done collaborative researches with the University of Quebec at Montreal.